5000000People
Bringing Smiles to
The International Clown Festival is an annual festival that aims to showcase the art of clowning while providing a fun and engaging experience for attendees of all ages. It is a gathering of International Clowns from across the Globe
Theatres | Malls | Schools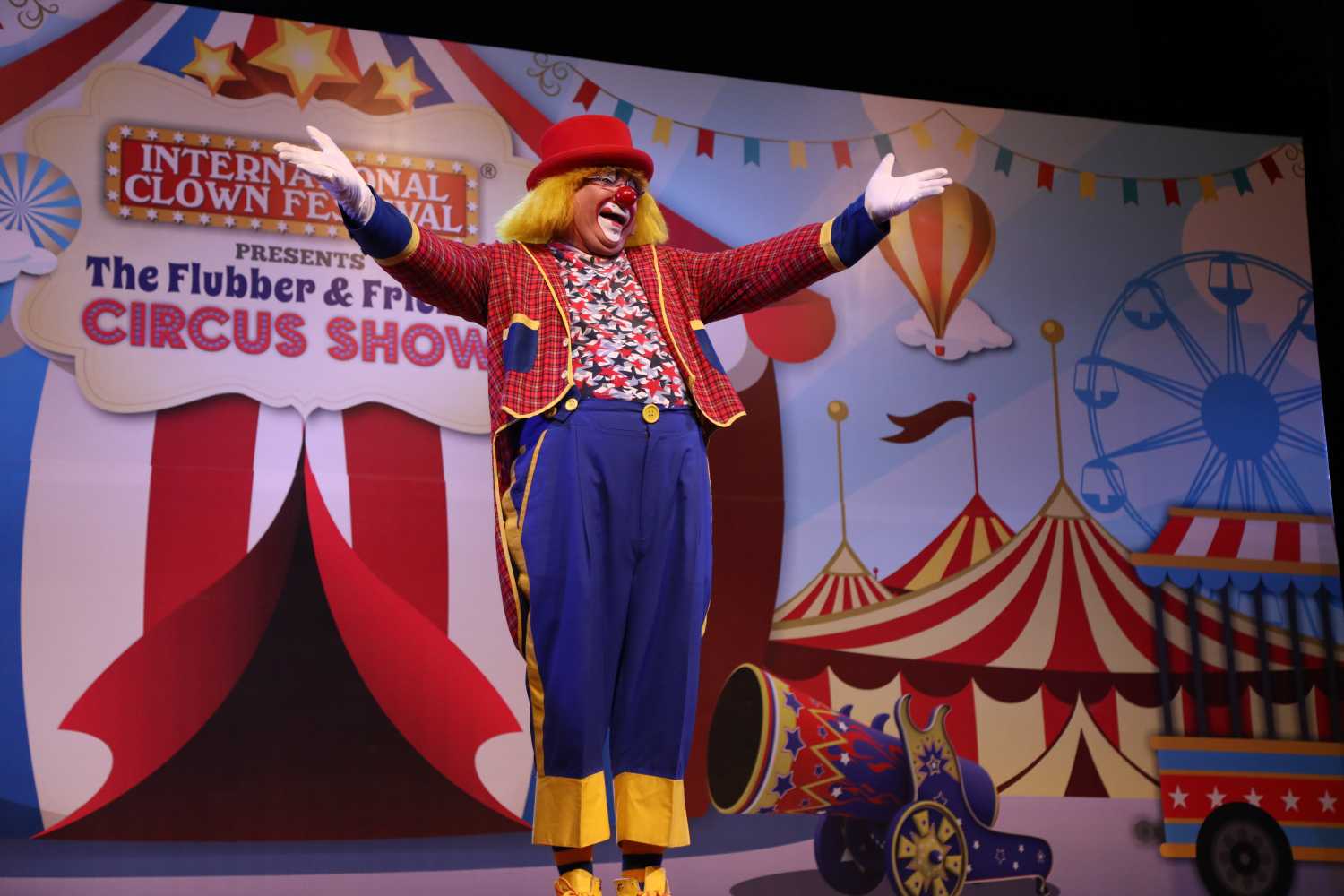 ---
Theatres
Come join the clowns in a 100-minute extravaganza of comedy, juggling, music and tons of clown antics. A show for the entire family from 3 to 103.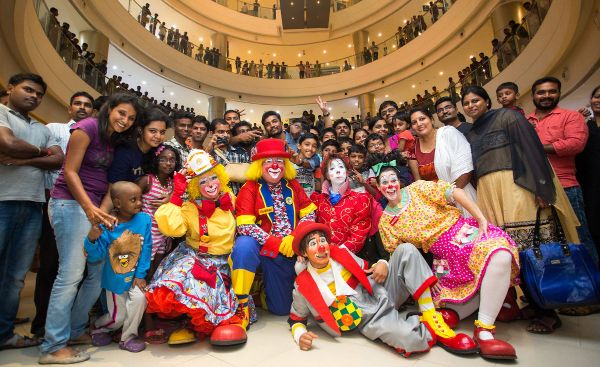 ---
Malls
An ideal show for malls up close and interactive. 30 minutes of non-stop laughter and happiness. Your kids will love you and bring you back for more.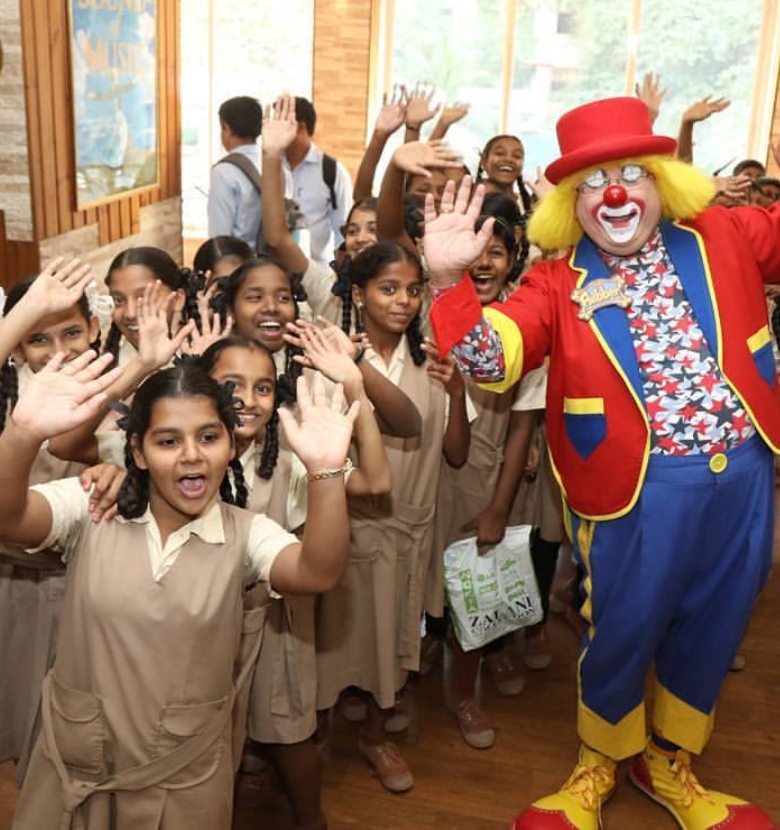 ---
Schools
Bring high quality kids entertainment to your students at your school. The clowns will be an ideal boost to their happiness quotient and bring joy to your teachers and students.
Clowns who have visited India
---
BUNGLES. TIMMYTO. TIMMY BOND.TOTO.BENJI.MAGGIE.EZ.KOZEE.SPARKY.SAM TEE.PUFF.DEE DEE.MR. STRIPES.KRISTY.RACIEL.BUBBELS.MR PARKS.KIWI.LA DITZY.ROLLO.LOLO.PATTY.JOJO.NELLIE BELLIE.ANASPITOS.SHELLY.CHASE.SKIDDLES.LOVELY BUTTONS.CIRCUS JONATHAN.CIRCUS MIKE.PUNCHINELLOS.FLUBBER.
Hosted Clowns from these Countries
---
The clowns' interactive humor engaged both young and old, making it a perfect outing for families. We had a blast!
Shewta Kapoor
The energy is infectious, and their skits are pure entertainment for everyone.
Deepa Chandwani
I was in Inorbit mall yesterday and saw the awesome performances of the clown. It was a treat to watch your funny acts.
Pratik Kambli
One show where the adults laughed and had as much fun as the kids. Takes me back to my childhood. A pure, clean and impromptu laugh riot!
Vanessa Dantas Caesar
Talented, funny, family friendly entertainment. A must see for all ages!
Kolinda Zander-Hussey
Annamrita thanks Flubber and his team for entertaining the underprivileged children of Annamrita NGO schools. This was indeed an amazing experience for them which they thoroughly enjoyed.
Annamrita Tardeo
Best clown show ever. You get to see such professional skillful clowns from all over the world. Perfect family show filled with Love, Laughter and Action. Flubber is the best. So excited for the next International Clown Festival. Thank you !
Roark Coutinho